Wildfire Tracker Alert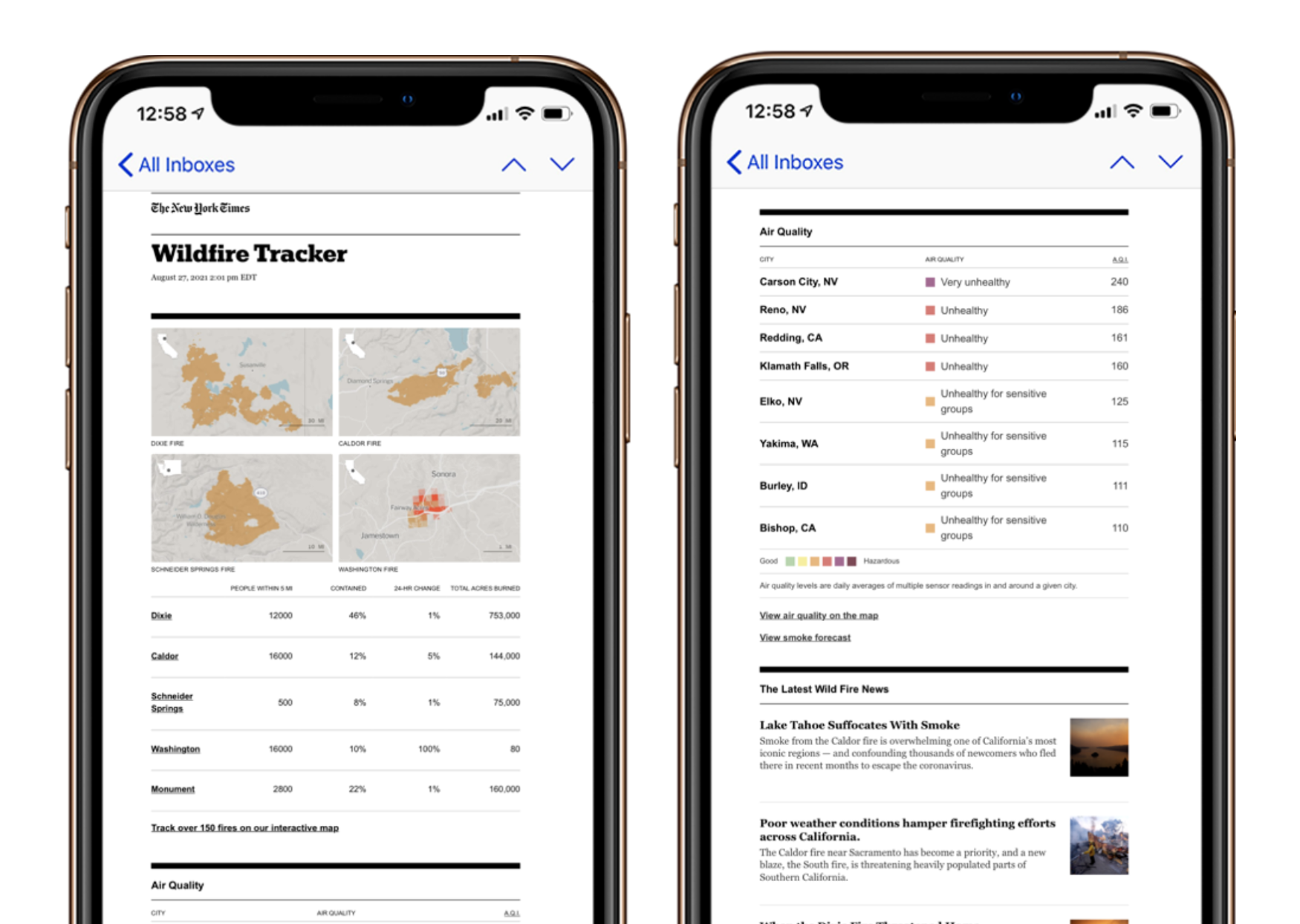 Graphics, Development & Editing
Matthew Bloch,Josh Williams,Rumsey Taylor,Tim Wallace,John-Michael Murphy andTiff Fehr.
Additional production
Jon Huang
Email Development & Production
Joey Lee,Mimi Fang andMaya Neria
---
Since 2021 The New York Times has provided an interactive web app for tracking wild fires in the western US. The web app presents data "…that includes active and recent fires reported by the Wildland Fire Interagency Geospatial Services Group. The locations of the fires on the map are approximate, derived from data reported by the NASA FIRMS satellite-based fire detection system, which makes observations several times a day" and also includes news stories written by Times journalists covering the fires and related consequences.
As part of the wildfire coverage, NYTimes readers could also be notified about the major wildfires happening. By signing up to receive wildfire tracker alerts, readers could stay up to date with the latest and most significant wildfires through summarized wildfire statistics and the top wildfire related stories directly in their inbox.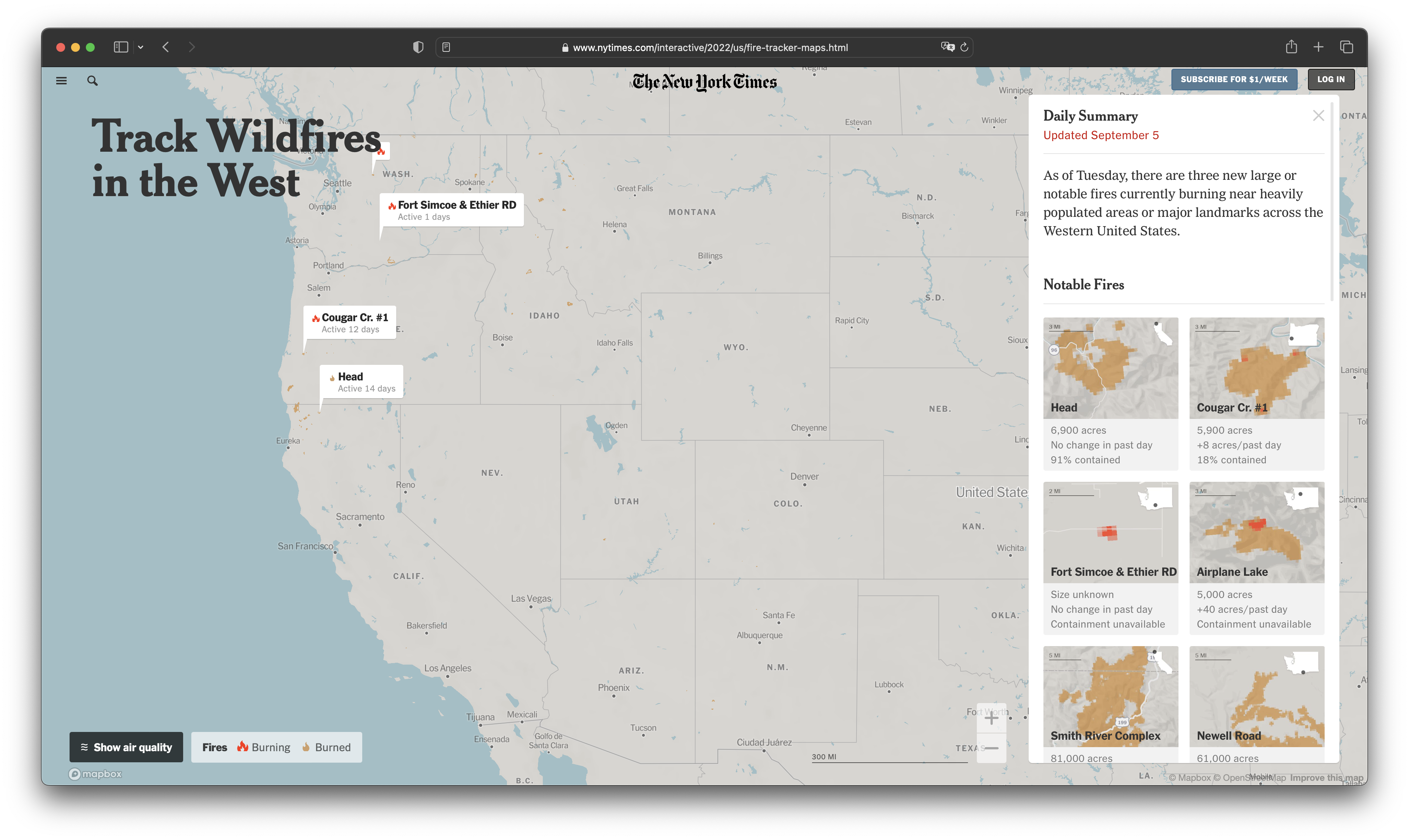 Contributions
Newsletter: I worked in collaboration with the Graphics team to retrieve, structure, and render relevant wildfire statistics and stories in an email format.
---
→ See the project on The New York Times | Track Wildfires in the West
→ Signup for email alerts on Wildfires in the West at The New York Times | Newsletters - Wildfire Tracker
---