Newsletters at The New York Times
---
About
The NYTimes Messaging & Personalization team builds features that help bring NYT journalism to readers through newsletters (and beyond!). From internal facing tools and the CMS to reader facing interactive experiences, the MAPS team works across the organization on anything related to newsletters and personalization. The team's mission is to make sure NYTimes readers are able to access the breadth and depth of NYT coverage, to reach readers outside of the app and homepage by delivering news to their inbox, and to build tools that help readers make the Times more relevant to them through personalization.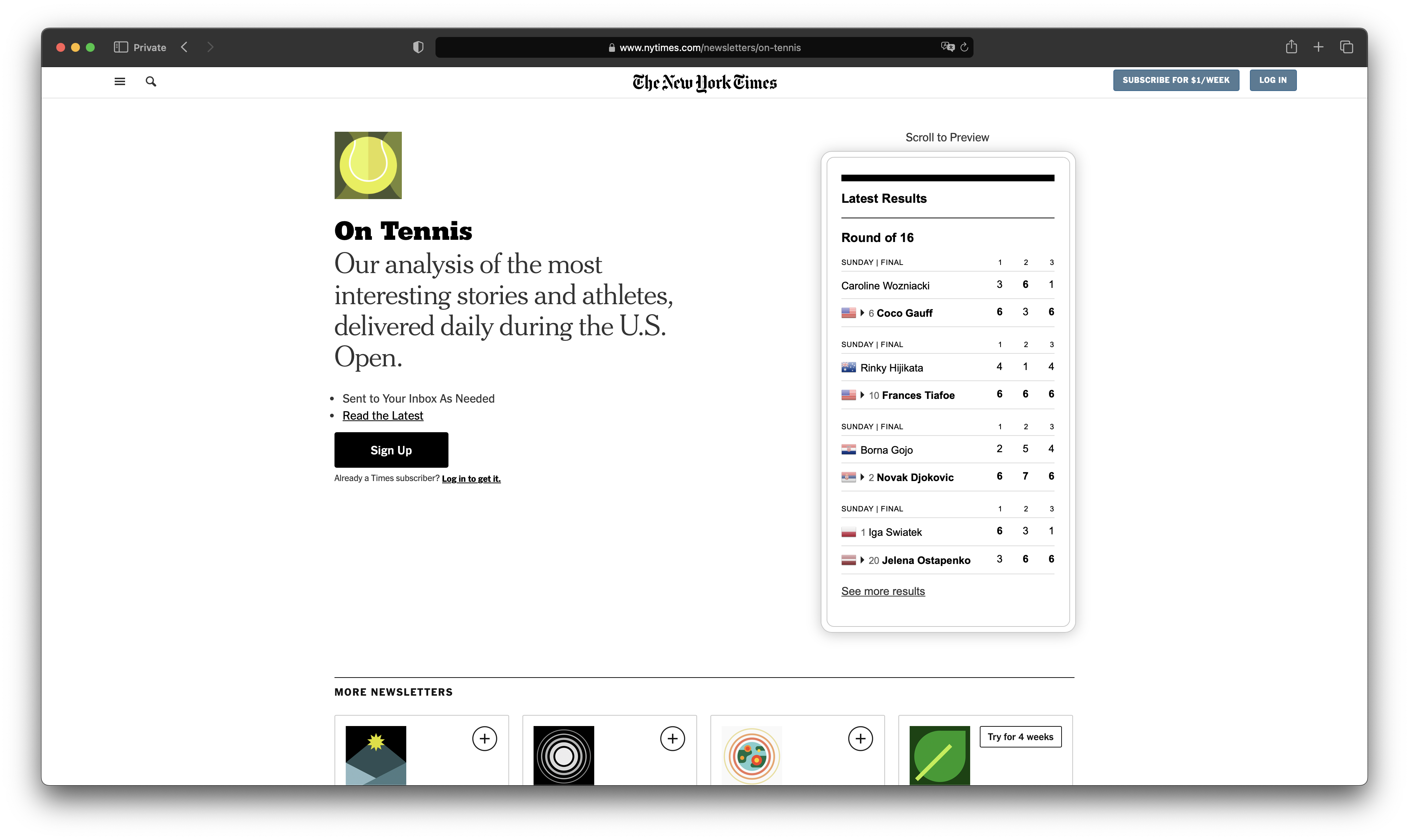 As part of MAPS, we work closely with the newsroom on topic areas ranging from Elections to Sports (RIP), Coronavirus to Extreme Weather, Wildfires, and more.
The team is responsible end-to-end from how readers sign up for newsletters, how editors create newsletters, and how and what readers receive in their inbox.
Due to the large audiences of NYTimes newsletters and the very reader-facing nature of newsletters, working on newsletters is both technically challenging
Contributions
As a software engineer on the MAPs team, I've had the chance to work with teams across the organization and to work closely with editors in the newsroom on projects related to newsletters and beyond. I've worked with a wide variety of technologies during my tenure, and work mostly on homegrown projects built on Node.js, Javascript/Typescript, React, and/or Svelte and Graphql, PostgreSQL, and Google Docs/Sheets. You won't believe how much of the news is being made in Google Docs!
---
→ Get updates and editorial directly in your inbox from topics across the Times at The New York Times newsletters